[CHỈ GIAO HÀ NỘI] READY TO COOK 03 set Bò ba chỉ cuốn nấm – HNH Food Farm – >>> top1shop >>> tiki.vn
[CHỈ GIAO HÀ NỘI] READY TO COOK 03 set Bò ba chỉ cuốn nấm – HNH Food Farm
Với sản phẩm tươi sống, trọng lượng thực tế có thể chênh lệch khoảng 10%.
TIKI NGON là gì? Tìm hiểu thêm tại đây
03 SET BÒ BA CHỈ CUỐN NẤM – READY TO COOK
HNH Food Farm đã mang đến thị trường loạt sản phẩm ready to cook nhằm giúp người tiêu dùng tiết kiệm thời gian đi chợ cũng như sơ chế thực phẩm.
Thành phần: Ba chỉ bò, nấm kim châm
Trọng lượng: 395g/set/túi
Giá sản phẩm trên Tiki đã bao gồm thuế theo luật hiện hành. Bên cạnh đó, tuỳ vào loại sản phẩm, hình thức và địa chỉ giao hàng mà có thể phát sinh thêm chi phí khác như phí vận chuyển, phụ phí hàng cồng kềnh, thuế nhập khẩu (đối với đơn hàng giao từ nước ngoài có giá trị trên 1 triệu đồng)…..
tiki.vn/chi-giao-ha-noi-ready-to-cook-bo-ba-chi-cuon-nam-hnh-food-farm-p143060085.html
tiki.vn


Code Embed: No embed code was found for TOP1VIETNAM-tiki.vn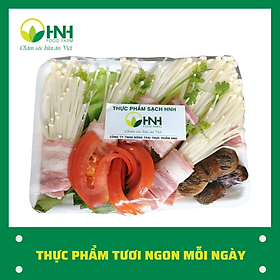 [CHỈ GIAO HÀ NỘI] READY TO COOK 03 set Bò ba chỉ cuốn nấm – HNH Food Farm – >>> top1shop >>> tiki.vn